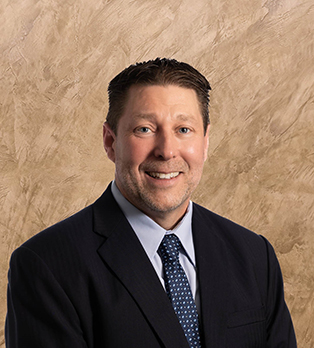 Chad Marquardt
Assurance & Review Services
About Chad Marquardt
CPA, Partner
Assurance & Review Services
Chad provides financial and compliance audit as well as consultation services to a variety of public and private entities, with an emphasis in technology, manufacturing and distribution, retail, and gaming industries. Chad has practiced public accounting for more than 19 years, bringing a background in accounting standards generally accepted in the United States of America (U.S. GAAP) and International Financial Reporting Standards (IFRS).

Chad has a thorough understanding of internal controls over financial reporting and has extensive experience consulting with clients regarding operational efficiencies and appropriate accounting treatment in areas such as revenue recognition, lease accounting, accounting for business combinations, variable interest entities, retirement obligations, debt and equity financing, derivatives, equity-based compensation. In addition, Chad has been involved in various due diligence projects.

In his prior role, Chad worked for Caesars Entertainment Corp., formally Harrah's Entertainment Corp., in the reporting policy department. His responsibilities included researching complex accounting topics, preparing impairment analysis, preparing statutory financial statements in accordance with IFRS and determining consolidation of variable interest entities.