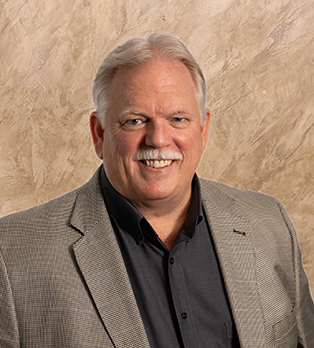 Ricky McBride
Assurance & Review Services
About Ricky McBride
CPA, Partner
Assurance & Review Services
Ricky is an audit and assurance partner with 30 years of public audit experience, including 12 years of "Big 4" public accounting experience serving both privately-held and public clients in various industries including Aerospace and Defense, Construction, Employee Benefit Plans, Healthcare, Investment Companies, Manufacturing, Not-for-Profits, Oil and Gas, and Real Estate.

Ricky is a Fort Worth native and a graduate of the University of Texas at Arlington. He is a past UTA alumni of the year recipient. Ricky is a member of the Texas Society of Certified Public Accountants and its Fort Worth Chapter as well as the American Institute of Certified Public Accountants and Rotary Club of Fort Worth.

Ricky serves on the board of Accelerate Fort Worth Foundation, Inc. (formerly known as IDEAWorks) as its Treasurer and he also serves on the board of Christ's Haven for Children, Inc. as its Treasurer, Audit Committee Chair, and past Chairman of the Board. Ricky lives in Fort Worth with his wife Kim. They have three grown daughters and one grandson. His outside interests include golf and travel.